So you've purchased a domain and you're finally on your way to owning a successful PBN. Not quite. Checking for spam from expired domains is an essential task that you need to do in order to stay away from trouble. Here are ways you can filter your domains in order for this to work.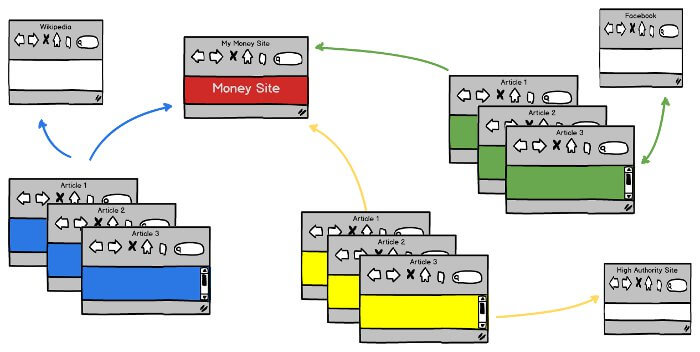 It's best to start with a list. You can use Scrapebox or use a droplist off expireddomains.net. From this list, you can then go to netpeak and grab DA/PA or probably DMT and the number of links you have.
Now place all the results in a spreadsheet. Or you can opt to use droplist or dynadot that can take on 1,000 list at a time (the results may not be as reliable).
After sorting this out, you can now move forward and work on a formula that you can re-use that makes researching easier. This combination uses Ahrefs, Top Pages, WWW OSE links and Archive.
Respectively (assuming A2 is just the domain name without http:// and without www.):
=HYPERLINK("https://ahrefs.com/site-explorer/overview/subdomains/"&A2)
=HYPERLINK("https://ahrefs.com/site-explorer/pages/subdomains/"&A2&"/sort-refdomains-desc")
=HYPERLINK("http://www.opensiteexplorer.org/links?page=1&site=www."&A2&"&sort=page_authority&filter=&source=external&target=domain&group=1″)
Now, filter this table to only DA>25 and DMT>4. You'll likely get <100 number of links. In the back of your mind, you might be wondering: Why DA? This is so because various links also comes in the inner pages and after you do a 301 redirect on those pages, you'll end up with around 10 points higher than your DA.
The purpose of spam checking is to see that there are no artificial link in that domain. Ideally, it's best to look into domains that's not owned by a marketer. There is a large possibility that there will be several broken links in that website, which can cause problems in the future. There are several techniques on how to analyze domains and avoid the potholes. If you choose to go for domains with these expired links, you can opt to launch a default WP launch to ping existing backlinks and see that the site is indexed.
Or you can opt for this kind of process that starts by hunting for OSE or 99webtools to inspect PA/DA along with the linking domains. Next, plug in to Time Machine. If it doesn't have any spam, then you plug in to Majestic then check the anchor text. If the initial anchor text is spam free and price is affordable, you go for it. However, if it asks for a higher price beyond the budget, plug it in to Ahrefs. And repeat process until there are no more Ahrefs queries.
Most of the time, Ahrefs, OSE and Majestic shows very different results. If you look into all these factors (DA/PA, Ahrefts number, CF/TF), you'll be able to see the poor or gamed domain sites. If you've been working on sites for a long time, then you already know that there's a possibility that you might have spammed your sites to a high PA/DA. These are just some of the things you need to look out for.
If you're totally new to this, it might be best to a credible mentor to guide you through. There's a need to check backlinks and see if they're legitimate and not 'spammy'. The provider usually places all these filtering process to make sure that everything will be in tip-top shape and running smoothly in the future.