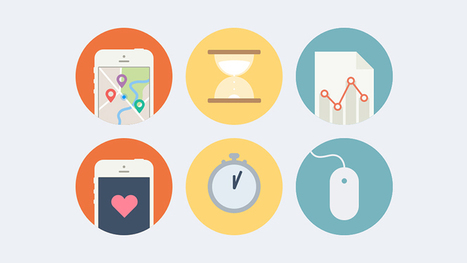 Ever had thoughts of being a web developer? Pursuing this career is as a big decision and requires much learning as you go along. But do you have what it takes to become one? How do you become a web developer?
Getting started
If you've never had any web programming background and probably heard this from a friend who earned 'big money' off a single project, the first question you'll need to ask is: Is this right for you? You might want to run through your set of interest, qualities, skills and education to help you determine whether this suits you. A strong interest for computers, web and Internet activities are some qualities that will help you get started in this journey. Patience, ability to tinker how technology works and an eye for design gives you an edge to starting this practice.
Before we go deep into webdev jargons, it's good to start with HTML and CSS. These two are the basic building blocks of how webpages work. Though working on Adobe Dreamweaver provides shortcut to learning these, having to learn codes using a simple text editor is essential to your learning curve.
Basic understanding of PHP and MySQL (for databases) are useful in adding functionality to your websites. To make 'dynamic websites', understanding these codes increases numbers using content management system (CMS), which stores and takes content from your database to page templates when needed.
Another language you need to master is JavaScript. Not only is this essential to building functionality of use with web pages, it's also used for applications. Ajax will also work well with HTML and CSS. You may also want to tap into other programming languages such as Perl and ASP to build your web developer's toolkit.
Misconceptions about Web Development
First, it's not web design. The true concept: Web development is working with the designer's work and construct it into a functional website. Designers are focused into the overall 'beautification' of the website. On the other hand, a web developer works on the analytical side and concentrate on the site's overall performance and function.
Second, web developers are never 'finished' after creating a site. After creating a site, you will need to constantly monitor it for glitches and bugs. Just when you think it has been running smoothly for a few months, your site encounters problems or your client wanted elements added to it. With the shifting times, the only thing constant is change. So you need to be flexible and work with the changes.
Third, you're required to do more than just coding. Though writing codes takes a big chunk of your time, constant communication with designers, illustrators, copywriters and other personnel involved in the project is crucial to running the site to your client's satisfaction. Not only that, you're required to strategize updates, analyze web performance and make improvements as necessary.
This is only the tip of the iceberg. During this phase of learning, you'll need lots of practice and persistence in pursuing this skill. Of course, you can also tap mentors to guide you on your hands-on practice to creating websites. If you feel that this is not sufficient, pursuing a degree may be ideal.