For many Internet marketers, SEO (Search Engine Optimization) has been an important part of their business. Whether you like or not, this one of the reasons why so many businesses have made it big in this arena. However, building a successful one doesn't happen overnight. Here are ways to help you start your own SEO business that brings in fantastic results!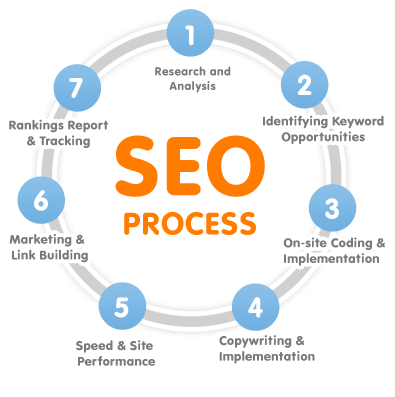 There is no easy way to do it. But there is the RIGHT way to do it. Initially, you can tap into clients you've gotten to worked with in your previous projects, friends and even family members would be the 'best clients'. Chances of you closing a deal from your client's referrals will be high compared to those you just get to meet online or through an acquaintance.
Next is credibility. Know what you're about and know how to treat your clients. If your client gets less than what they deserved, your clients will talk about it to others and turn off potential clients from coming in to your doorstep. For most, referrals may be the primary source of income for their business.
During the later phase of your business, you'll probably notice that referrals can only take you so long. The next thing you'll do is to get your business on a much wider (and physical) market. This is the time to start making use of blogging, speaking in conferences and helping other bloggers or companies in exchange for a free badge linking to your site. There are many start-up companies out there that has no inkling how to start getting leads online. In providing this information, you can help them out in their business as they will also get to help you with your business.
If you're in a phase where the business is growing, one thing you'll need to consider is the team that you'd want for this journey. But this is not limited to employees or team members only. It will also include your choice of mentors. You may encounter some mentors that gets you starting well but does poorly in the middle or later part of your business. Also, consider only hiring when you feel that the business is expanding and cut dead weights if there's a need to.
Client retention is still the best way to go with business. Connecting sites of local clients, guest blogging and joint ventures are just some ways to build your business' reputation. You can touch base with your clients in helping them make their business better by taking photos, promoting them or even training their staff. If clients don't get to see the results just because their staff does poorly, this will bounce off on you and lose their trust — and those potential clients that follows them.
SEO is critical in building the success of your business and those that you'll be partnering with. Every SEO professional knows that this niche is quite wide and in-demand. With a rising number of small to medium businesses wanting to bank on online platforms, starting a business now may still bring quite a hefty profit! The trick, however, is to be constantly updated on how to use SEO and the different ways you can add value for your client's sites.